夏来纳亚回来了!又一场为好音乐,好艺术,宇宙能量而疯狂的探险之旅即将开始。
中秋节九月21号到24号,朋友,不问出处,来和我们一起在上海的郊外一片神秘的自然能量场里开一场4天的节日庆祝生命。
We are super excited to let you know that Shalanaya is back again for another mind-blowing adventure of music, art, and good vibes! From September 21–24 2018, on the Mid-Autumn holidays, we will gather once again under the full moon to celebrate life with great music, art, workshops, and the best people we can find around – you!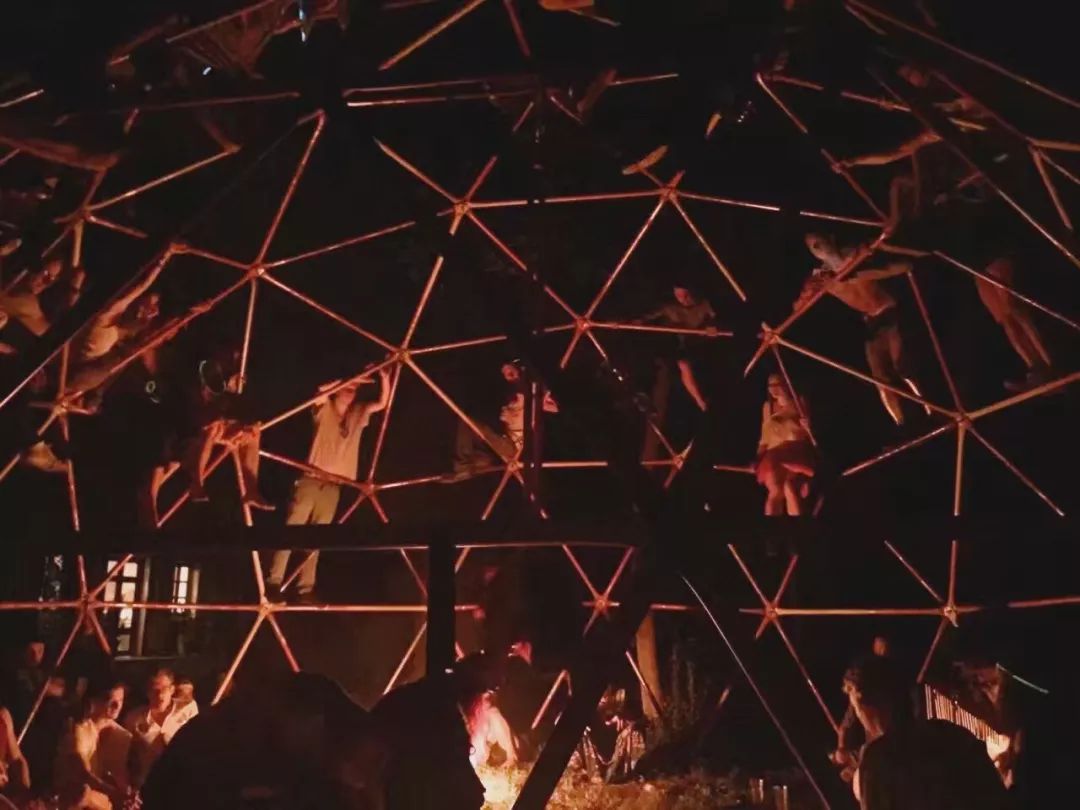 作为夏来纳亚的第六年,它再一次回到了最初的举办地——朱家角百果园,一片隐秘又悠然的绿地,厚厚的天然草地,四周繁茂的大树成为这片世外桃源的天然屏障。今年新通的17号线地铁将带你从上海市中心直达朱家角站。
More great news: For its sixth edition, Shalanaya is returning home to its original venue, Bai Guo Yuan (百果园)! There is something magical about this place, and we are very happy we can hold the festival here once again. Secluded, grassy, surrounded by trees (more and more trees!), and now, with the new metro line to Zhu Jia Jiao (朱家角), super convenient to reach from Shanghai.
今年的夏来纳亚依旧会邀请来自国内外的Psytrance, Techno和ChilloutDJ大咖,还有原生态音乐人带来的唯美部落音乐和世界音乐。和音乐同样振奋人心的还有流动艺术家和视觉艺术家们冲击感官的激情火舞和一场场LiveJamming。一系列独特的心灵工作坊会开启你内心已有却隐藏的智慧,启发你如何思考并勇敢选择一种自然的生活方式。同时在音乐节每个角落那些漂亮的集市里,淡定的手工艺人们会带你感受独特的不分国界的艺术空间。
Shalanaya 2018 will welcome both local and international Psytrance, Techno, Tech-house, Ambient and Psybient DJs, as well as organic musicians playing tribal and world music. In addition to the uplifting sounds, flow artists will light up the festival with mesmerizing fire shows, enlightening workshops will educate on alternative lifestyle practices, and a craft market will offer a space for unique local and international art.
音乐节场地内设有露营区,淋卫区,吧台区,美食区,为每位来音乐节的朋友提供最好的户外体验。更多信息更新欢迎关注我们的微信公众号SHALANAYA
The venue includes camping grounds, washing facilities, bars and healthy food stalls to provide us with the best outdoor experience.
超级早鸟票正在销售中,仅限两周!
Early bird tickets are now on sale for only two weeks! 🙂
Can't wait to see you on our grassy dance floor once again.
Love, SHALANAYA team