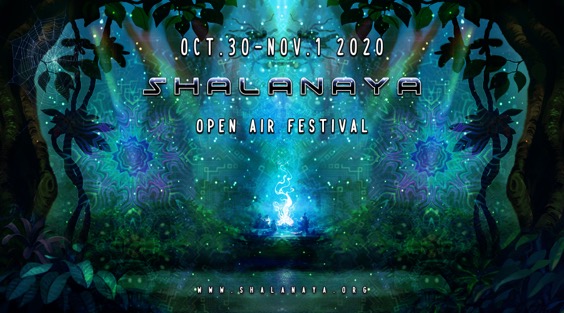 The Countdown has started! 倒计时开始了!
Shalanaya is, indeed, a labour of love. We are glad and excited to welcome you all very soon to the site which will be our beautiful home for the weekend. Thanks once more and always to the amazing group of friends and volunteers who make this festival possible! Please remember, Shalanaya is yours: Yours to participate and interact in your own way! While doing so, please give appreciation and respect to others, the venue, and of course nature and the environment.
夏来纳亚的确是爱的产物。我们既高兴又兴奋的邀请你到场地来,这个周末这个场地将成为我们美丽的家。再次感谢所有让此次音乐节举办的朋友和志愿者!请记住,夏来纳亚是你的:你用你自己的方式参加和互动!同时请尊重和感恩他人,场地,自然和环境。
In a year when all around the planet everything that has happened is either a tragedy or a radical experiment- when everything has been canceled or disrupted- it is a privilege to be able to gather with the Shalanaya family and celebrate life, nature, and music. We are grateful to come together and collectively rise to create the best of vibes.
这一年来,我们的地球上发生了一个悲剧,或是一场激进的实验——当一切活动都被取消或中断时,能够与夏来纳亚大家庭相聚并庆祝生活、自然和音乐真是一种荣幸。我们很高兴能团结起来,共同创造最好的氛围。
Before setting out to a 3 days outdoor festival, planning and preparing are required. What necessities to bring, what's the best way to get to the venue, and what to expect once there, our thorough survival guide has you covered. Take some time to get your gear ready, and pack what is necessary and leave out what is not. Travel open minded, light weighted and with a free spirit!
出发前往一场为期3天的户外音乐节之前,充分的准备工作将会让你的旅程更加舒适。必备物品?如何到达?有何期待?本篇文章将帮助你解决这些问题。花一些时间准备好您的装备,打包必要的东西,忽略不必要的东西。开放 ,轻便,自由自在的旅程最好!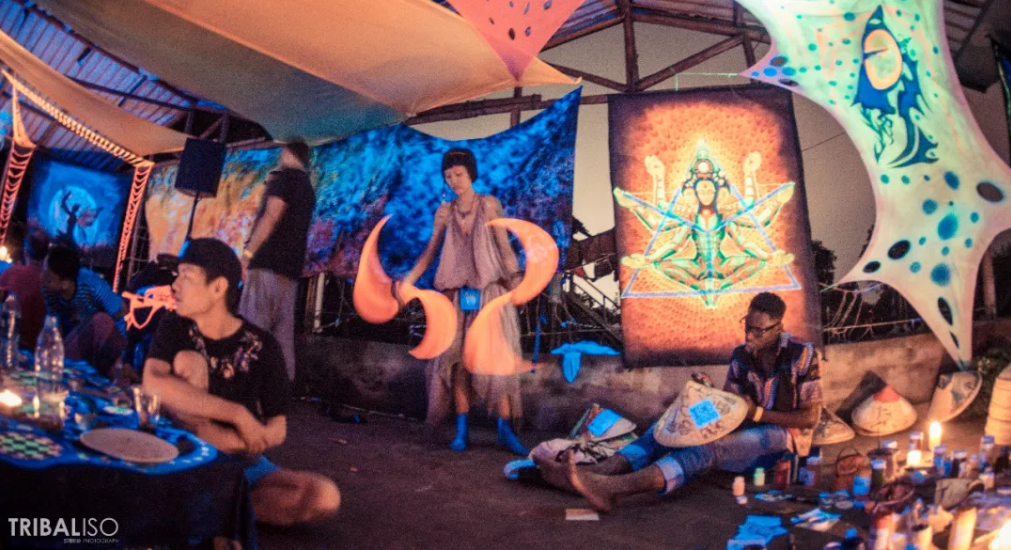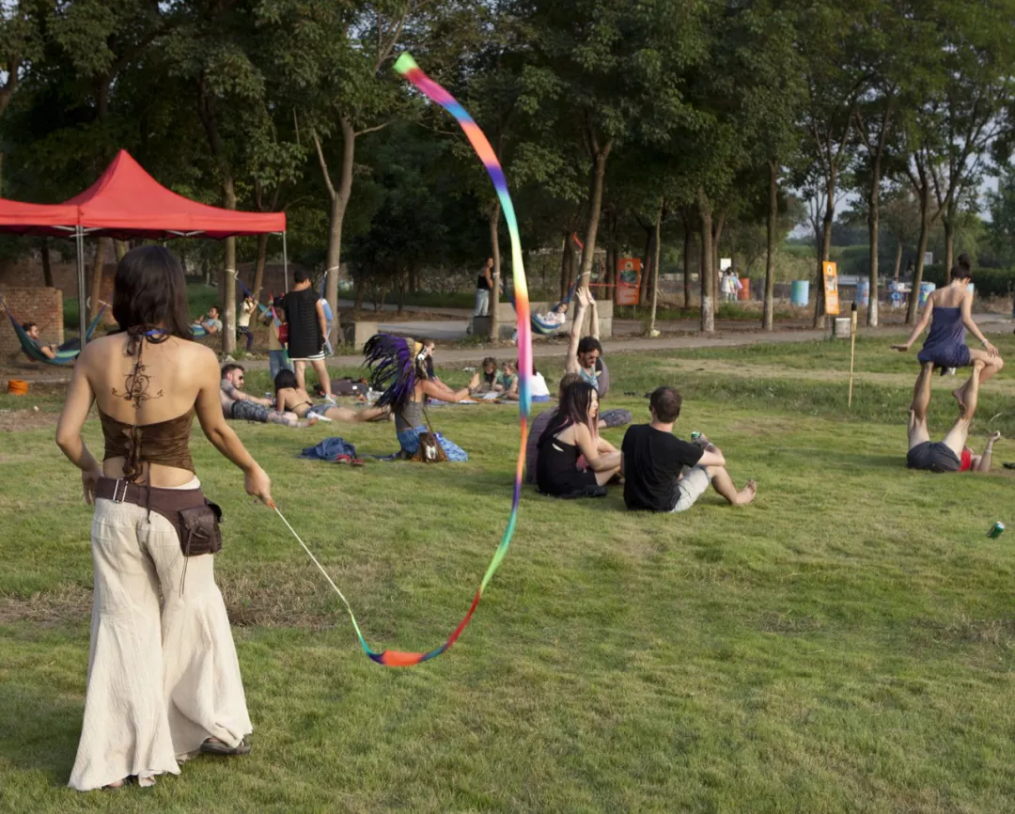 安全卫生 Safety and Health
Although Shanghai has been a green zone for a while, we are still gathering people from all over and we have civic responsibility to take care of safety and health.
There will be temperature checks at the entrance, you will be requested to show you green QR code and to scan the Shanghai Health Code. Please wear a mask during check-in, this would help health management and collaboration.
尽管上海已成为安全地带已有一段时间了,但来自世界各地的人们依然在涌入,我们有责任严肃对待安全与卫生。
在入口处我们将会检查您的体温,您会被要求出示绿色二维码并扫描"随申码"。请在办理入住手续时配戴口罩,这将有助于健康管理和协作。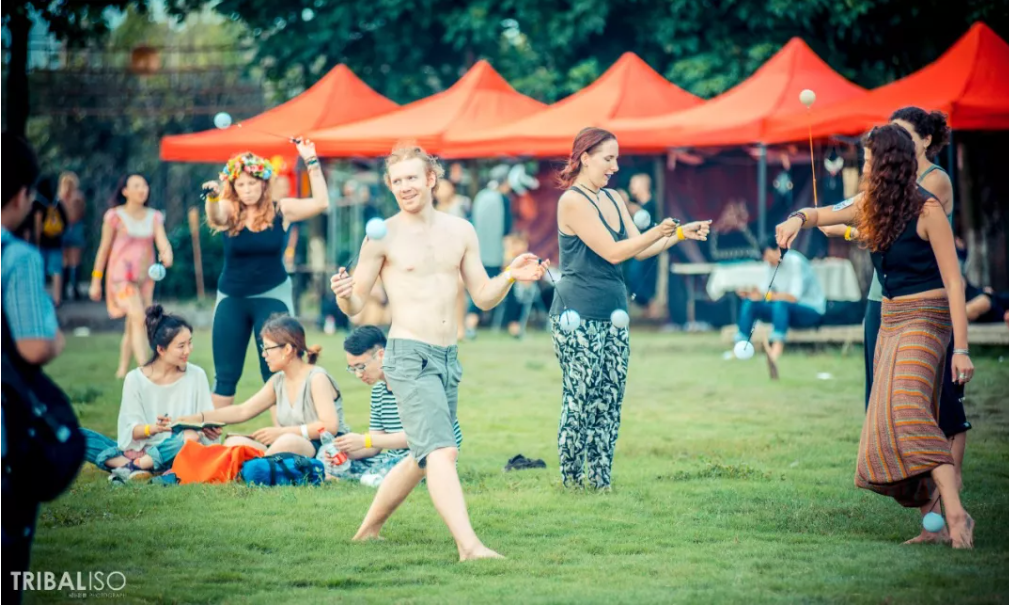 义工 Volunteering
Thanks to everyone who makes the festival possible. Shalanaya is a non-profit event completely run thanks to the generous love and efforts of volunteers: people just like you! With so many of us creating a new home away from home, we really believe the experience of a community, a tribe, a family, or whatever you wanna call it. Every year this becomes even more of an important reason why we do all of this.
We need a crew of about 20-30 motivated and engaged people to help with logistics, organizations, and the care of the land and the participants. If you are interested in volunteering or helping out with any skills (building/deco/media/bar/kitchen is what we need the most) please reach out asap at volunteers@shalanaya.org
感谢每一位使音乐节成为可能的人。夏来纳亚是一项非营利性的活动,这完全要归功于志愿者们的慷慨爱心和努力:像你们一样的人!我们许多人在异乡生活,所以我们真的相信社区、部落、家庭这类的概念。每年,这都是我们付出一切的重要原因。
我们需要约20-30名积极进取的人员组成的团队,以提供物流、组织以及照料场地和参与者方面的帮助。如果您对志愿服务或任何技能的帮助感兴趣(我们最需要的是建筑/装饰/媒体/酒吧/厨房),请尽快发送电子邮件至:volunteers@shalanaya.org。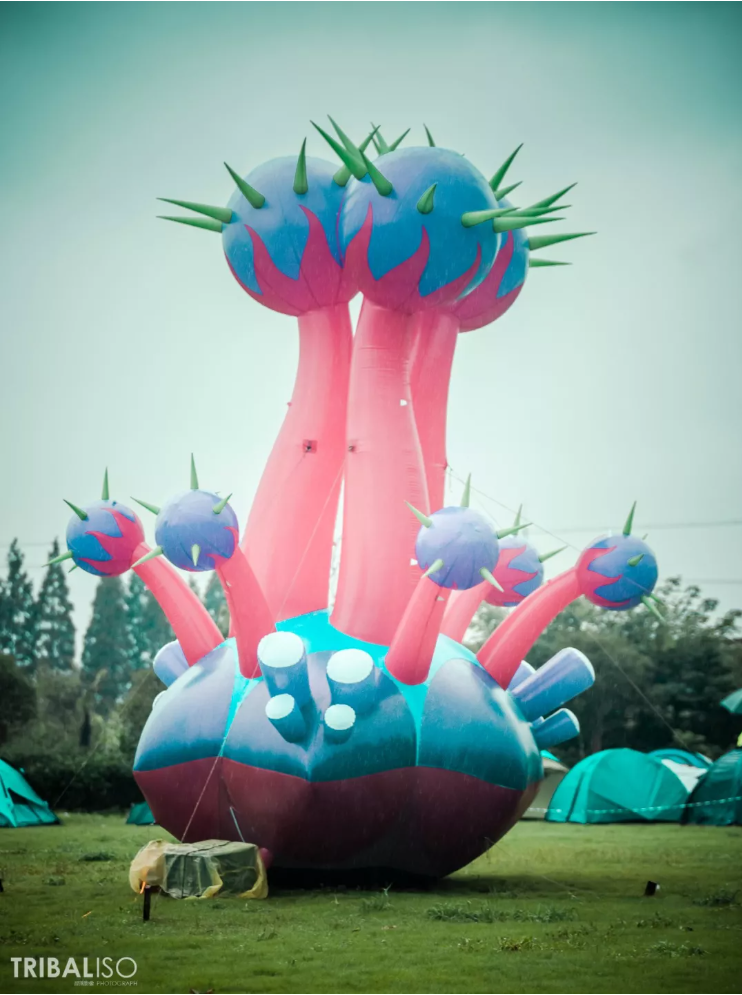 住宿 Accommodation
For different safety and permit related issues, we are not able to offer an open camp ground this year. However, the venue provides accommodation (either in dormitories or tents) at an additional cost.
This money is not kept by Shalanaya but goes to the venue itself. Because we want this to impact as little as possible on our participants' wallets, we are paying more than 60% of the accommodation rental costs from the ticket sale. The final accommodation cost per person will be 140yuan for 2 nights in a dorm bed, or 120 yuan for 2 nights in a tent.
由于安全和许可的相关问题,我们今年无法提供开放营地。不过,场地方会提供住宿(宿舍或帐篷),但需额外付费。这笔钱不是由夏来纳亚收取,而是会转到场地方。因为我们希望把参与者的经济压力降到最低,所以我们决定从门票收入中拿出一部分,补贴近60%的住宿租金。每人最终的住宿费用为2晚140元(宿舍),2晚120元(帐篷)。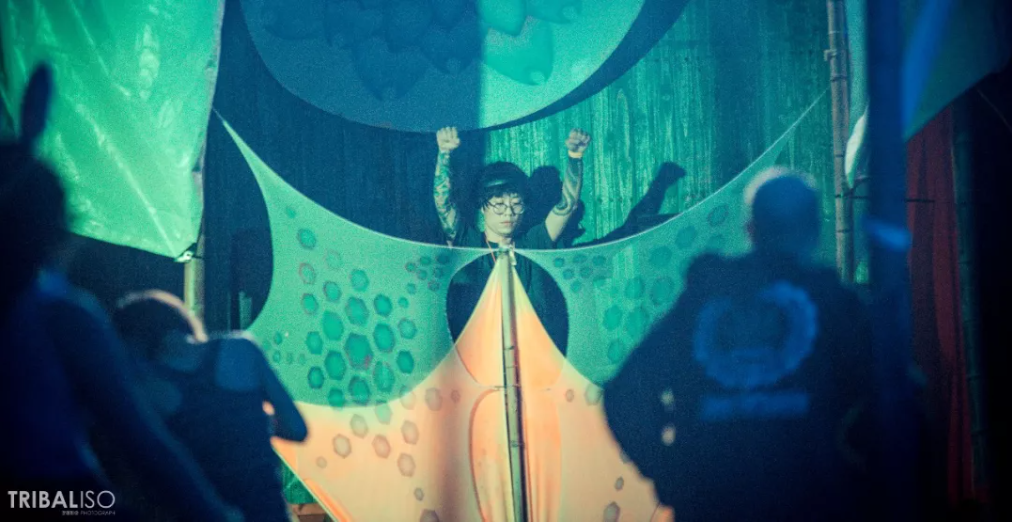 You can select your accommodation type when you book your tickets. Tents will each fit 2 people (no single tent options will be allowed) and will be there already up and ready for you with a nametag when you arrive. It will also be dismantled for you after you leave.
Make sure to bring your own sleeping bag if you choose the tent (or rent one from us)! Again, no private tents allowed, if you try to pitch yours, we will take it down!
Similarly, there are also dormitories and they are cosy, have private bathrooms with showers and fit 7 people. Expect the best night of sleep you've ever had at a festival in them. You will have the option to "name your room" when booking your bed. If you fill up a room with your friends, make sure each person puts in the room name so you're put together.
您可以在预订门票时选择住宿类型。每个帐篷可容纳2人(没有单人帐篷的选项),帐篷将为您准备就绪,并在您到达时标注清楚。在您离开后还将为您拆除。如果您选择帐篷,请务必带上自己的睡袋(或在我们这里租:¥30/3天)!再说一次,不允许使用私人帐篷,如果您私自搭了帐篷,我们会把它拆除!场地内同样也有宿舍,很舒适,有带淋浴的独立卫生间,每个房间可容纳7人。期待在音乐节上能拥有的最美好的睡眠吧。预订床位时,您可以选择"命名您的房间"。如果您想和朋友们定同一个房间,请确保每个人都输入了房间名称,这样你们就会被安排在同一间房内。
If you want to have more privacy and fancy getting your own private room, the venue provides a few hotel rooms very close to the festival grounds. To book a private room (around 500元/night), you can book directly on their system here :
如果您需要更多的私人空间和舒适性,那最好订一间自己的房间。场地内有少量的酒店房间,离现场很近。预定他们的房间(约500块/天),您可以通过下面这个链接:
https://shop44273163.youzan.com/wscindustry/hotel/detail?kdtId=44080995&id=338
or scan here 或直接扫描:
  Private Room Booking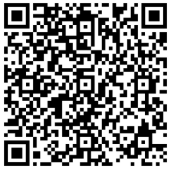 Hotel Name: 上海前小桔桔享家酒店
Address: 前卫农场凤凰公路1599号
Contact Number: (021)60199130
They usually go out pretty fast, so if you do wish to book them, now is a good time to do it 🙂
房间通常很快就被订满了,所以如果您想预定,现在就下手吧:)
There is also another slightly cheaper hotel (around 400元)nearby the venue with the following information (notice: this hotel is outside the venue)
还有另一家稍微便宜一点的酒店(约400元)
也在场地附近,请看下面的信息(注意:酒店在场地外面)
Hotel Name :上海前小桔桔享家酒店
Address: 前卫农场凤凰公路1599号
Contact Number: (021)31821966 
音乐节时间表 Festival Hours
Shalanaya opens 4pm Friday and closes 6pm on Sunday. By that time, participants are requested to leave. We are going out both weekends leading up to the event for setup and we will return to take everything down. If you want extra time on the land and be a hero, get in touch with us to join the build or strike crew. (See below for details)
夏来纳亚会在星期五下午4点开放,并于星期天下午6点关闭。届时会要求参与者离开。我们将在活动开始前的两个周末到现场进行搭建工作,活动结束后再进行拆除。如果您想在现场与我们的团队度过更多时间并成为幕后英雄,请与我们联系以加入该搭建小组。(详情参见下文)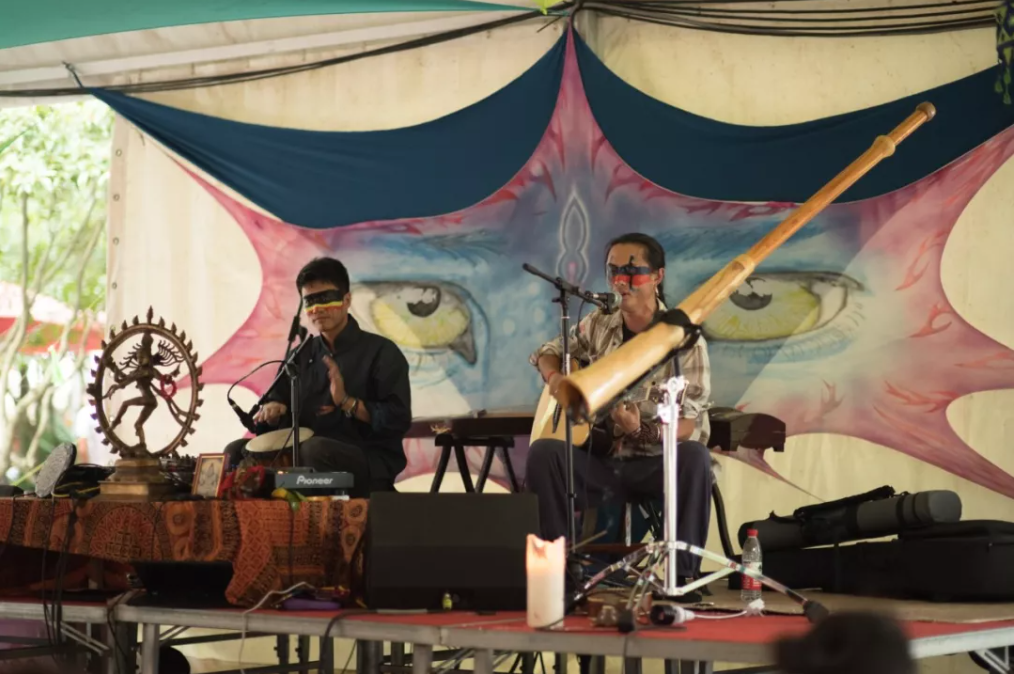 Gate opening hours: Friday 3pm to 1am, Saturday 9am to 1am, Sunday 9am to 12pm.
Tickets will be on sale at the gate too, but accommodation will not. If you plan to just show up at the gate make sure you have an accommodation plan outside of the venue. No private tents allowed!
大门开放时间:周五3pm至1am,周六9am至1am,周日9am至12pm。
门口也会出售门票,但不会出售住宿。如果您打算只买门票,请确保您在场地外有住宿安排。不允许扎私人帐篷!
Gate will be closed at night so access to the festival is not possible in these hours. Please plan your arrival accordingly.
大门将在夜间关闭,在此时间段无法进入。请据此计划您的到达时间。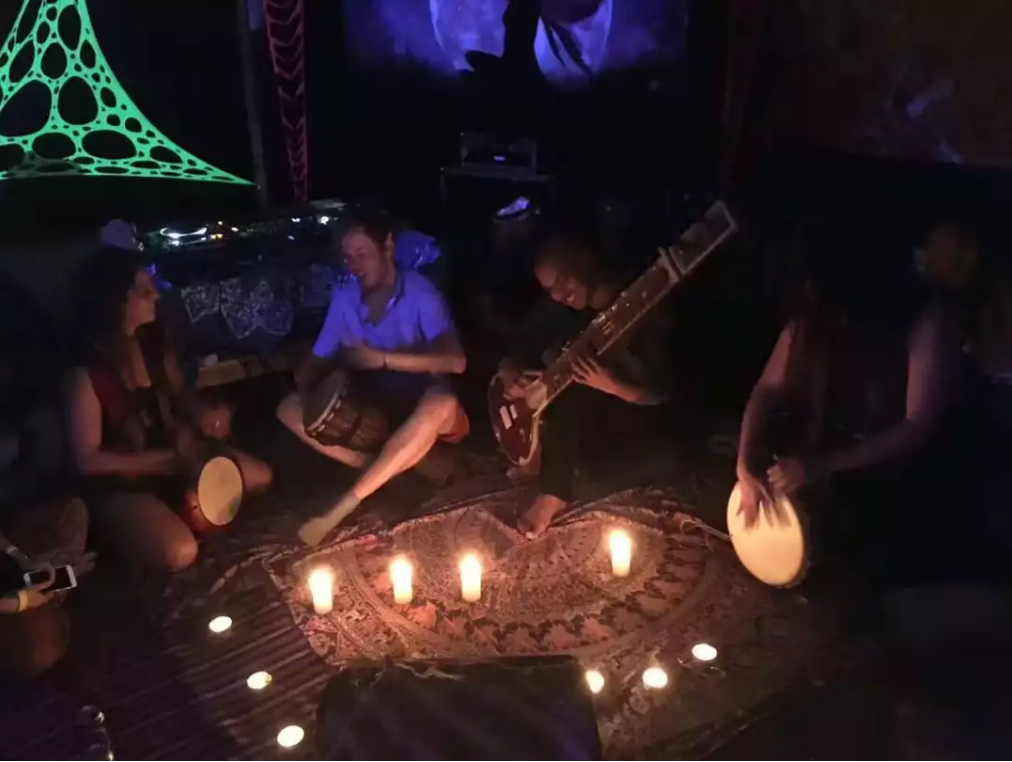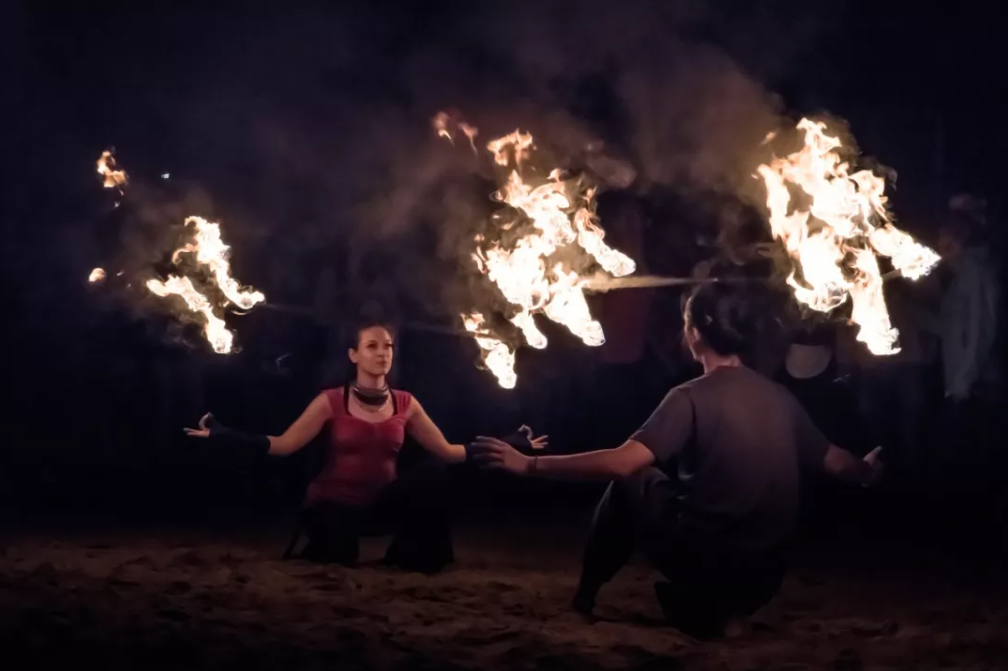 Have a screenshot of your ticket or a printed version of it.
As part of the regulations in the venue, participants must sign a disclaimer before entering the site. Please have your original ID or passport to show when signing the disclaimer. Thank you for your understanding.
Children 12 years and under can attend Shalanaya for free. Any participants under the age of 18 must be accompanied by an adult.
保存一份您的票的屏幕截图或打印出来。
场地规定,到场人员必须在进入场地前签署免责声明。签署时,请出示您的身份证或护照原件。感谢理解。
12岁以下的儿童可以免费参加夏来纳亚。任何18岁以下的参与者必须有成人陪同。
The bracelet you will receive upon entering should be worn throughout the whole festival. It is our indication and your proof for legally entering festival grounds. People with no bracelet will be asked to leave or to pay.
整个音乐节期间,您都要佩戴入场时发的手环。这是音乐节的象征,也是您合法进入音乐节场地的证明。没有手环的人将被要求离开或付款。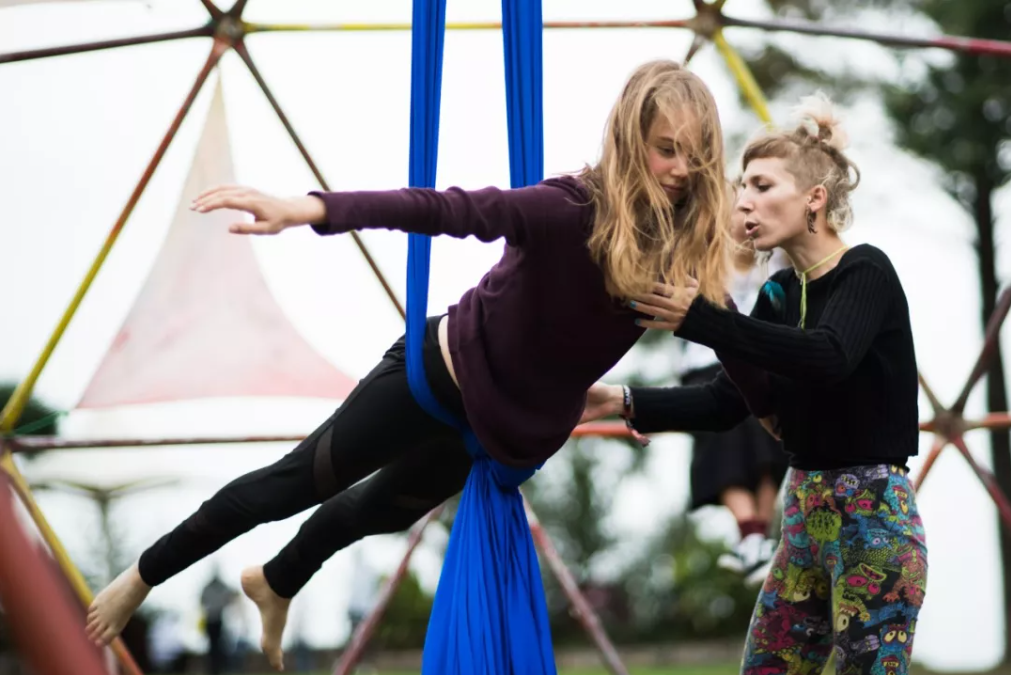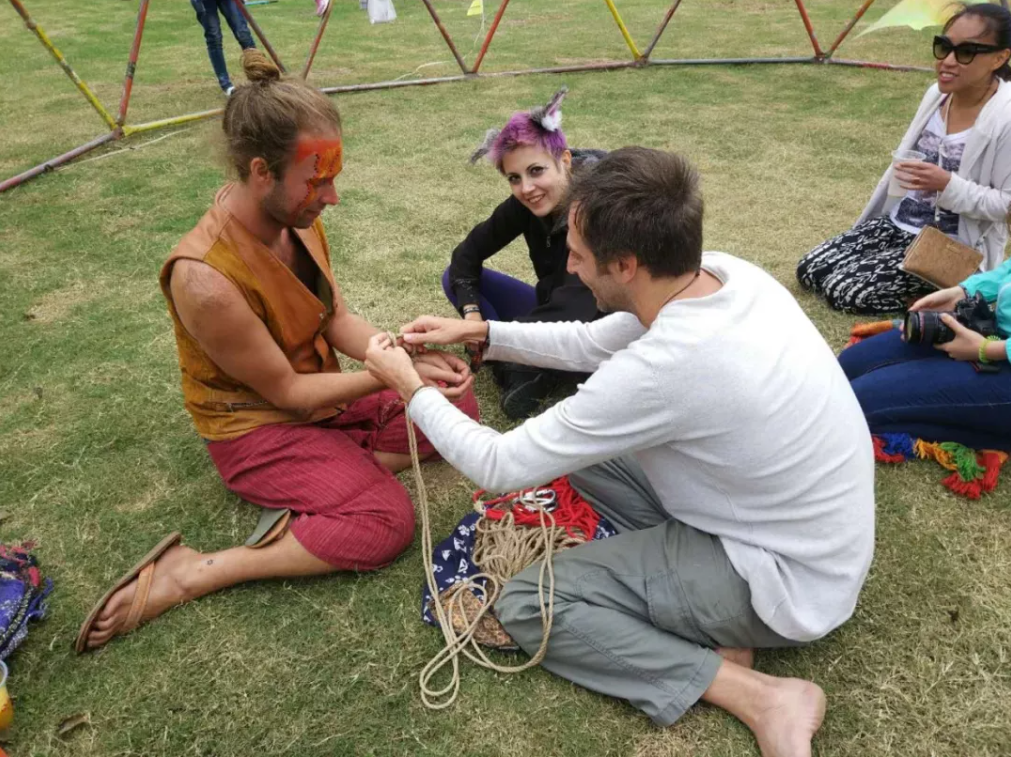 门票 Tickets
If you want to sleep at the venue: you need to buy a ticket + accommodation option. Bring your sleeping bag in case you choose the tent, or rent the sleeping bag from us.
If you plan to leave by night time, or you have other accommodation outside the venue: you can buy a single festival entry ticket.
Tickets will be on sale at the gate too, but accommodation will not, so if you plan to just show up at the gate make sure you have an accommodation plan outside of the venue. No private tents allowed!
如果您想在场地内过夜:您需要购买门票+住宿选择。如果选择了帐篷则要带上睡袋,或从我们这里租用睡袋。
如果您打算在夜间离开,或在场地外有其他住宿,只买门票即可。
门口也会出售门票,但不会出售住宿。因此,如果您打算只买门票,请确保您在场地外有住宿计划。不允许扎私人帐篷!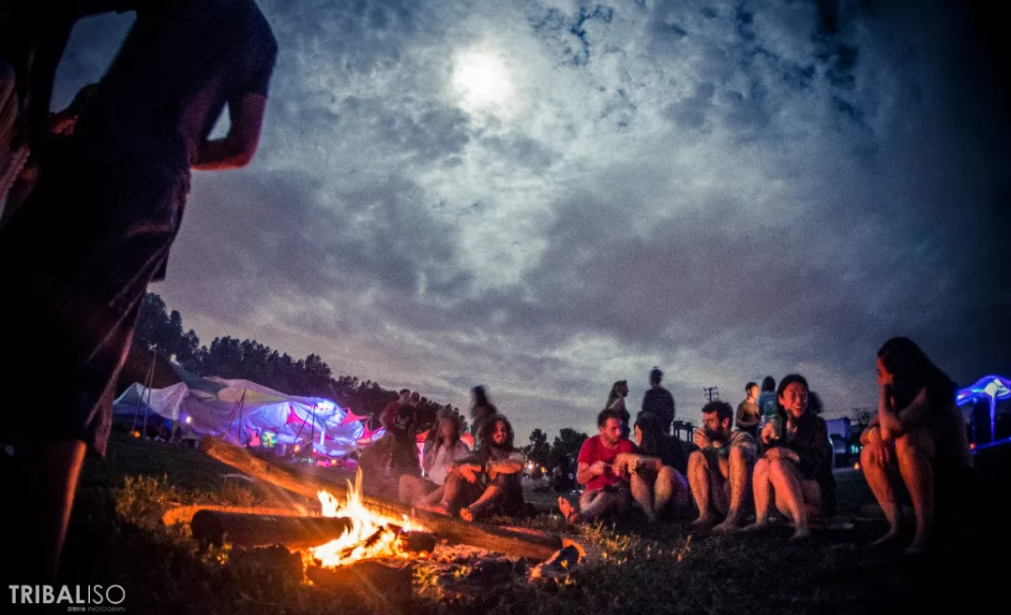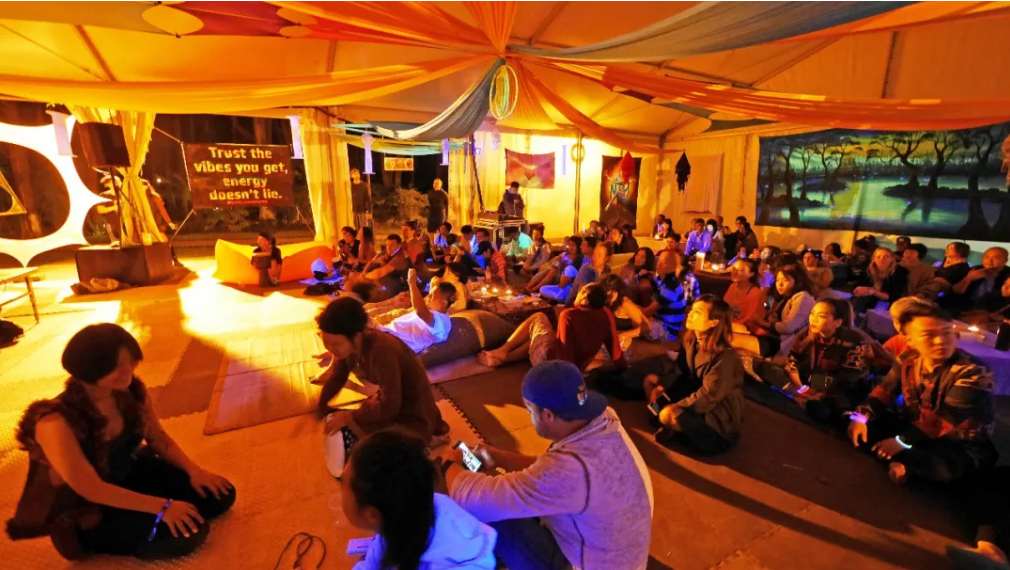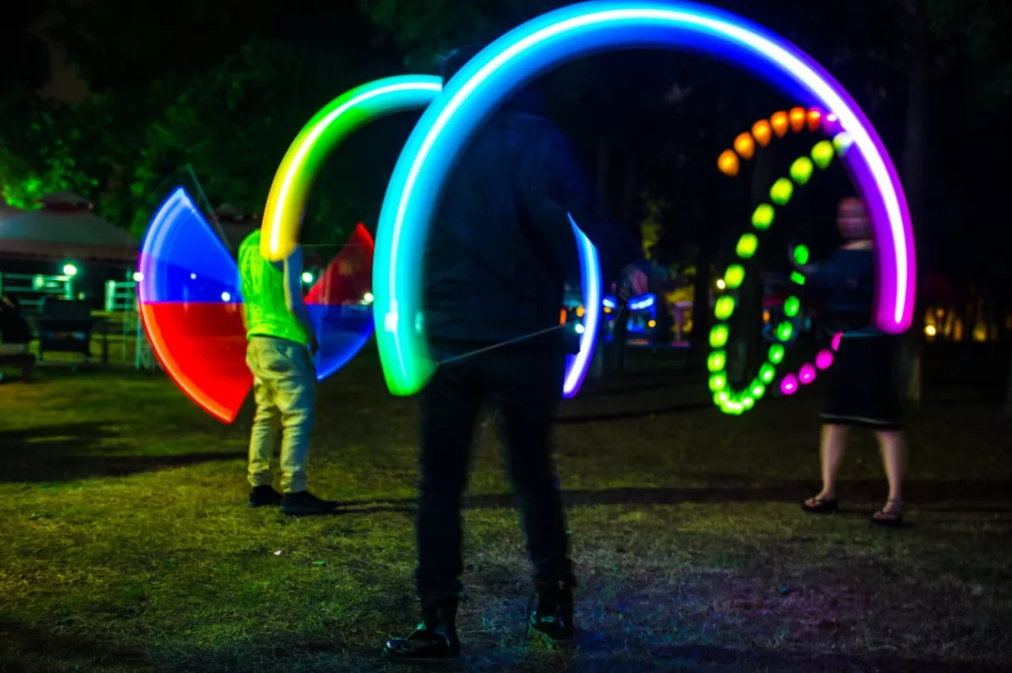 舞台 Stages
Main stage will open 4pm to 8pm Friday, 9am to 8pm Saturday, and 9am to 4pm Sunday. Twenty-two hours of techno, psytrance and all the shades of colors and darkness in between. This is the dancefloor where your body can liberate, restore, and energize.
Chillout opens 3pm Friday till 6pm Sunday, non- stop. It is a curated experience bringing you ambient, psybient, tribal and world music: expect live shows, relaxing visuals, jam sessions, and of course, drum circles.
Chill out and Fire Stage will be the playground for workshops, art performances, live shows, fire and flow arts, which will be happening both day and night.
Music is the core of Shalanaya and it is possible thanks to amazing musicians and crews who keep the vibe high and deep: the main stage is curated with the help of Dark Moon Tempo and and chillout from Xia: we are immensely grateful to all of them.
Music and dance are our best way to honor life and we thank you all for filling and warming the stages, full-on.
主舞台将于周五下午4点至晚上8点,周六上午9点至晚上8点以及周日上午9点至下午4点开放。22小时的Techno、Psytrance以及介于两者之间的所有音乐光谱。这个舞池能让您的身体得到解放、恢复和充电。
Chillout舞台的开放时间为周五的下午3点至周日的下午6点(不间断)。这是一次精心策划的体验,可为您带来氛围音乐、迷幻氛围音乐、部落音乐和世界音乐:现场表演、轻松的视觉、即兴表演、当然还有集体鼓。
Chillout舞台和火舞台昼夜都会有各种工作坊、艺术表演、现场表演、火和流动艺术。
音乐是夏来纳亚的核心,这可能要归功于出色的音乐家和工作人员,是他们让氛围时而高昂时而深沉:主舞台是由Dark-Moon Tempo团队策划的,而Chill舞台的幕后是XIA团队:我们对他们所有人深表感谢。
音乐和舞蹈是我们尊重生活的最佳方式,感谢大家用你们的热情充满舞台。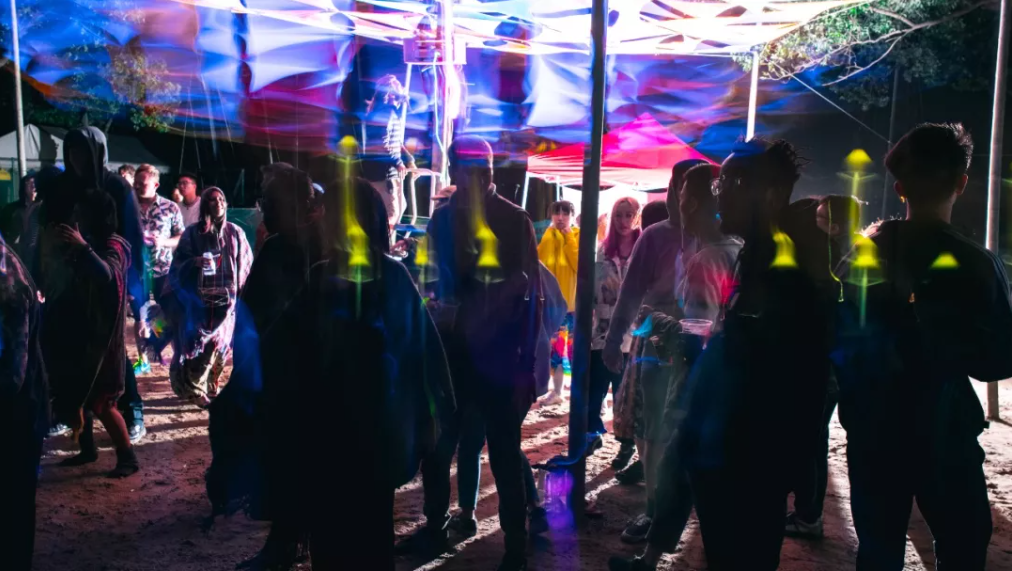 参与 Participation
Your work and imagination make this possible! Shalanaya is beautiful every year thanks to all the contributions from the community. Calls for workshops, artists, vendors are open. Do you want to bring something to Shalanaya and need a schedule and a placement? Get in touch info@shalanaya.org
您的工作和想象力使这一切成为可能!由于社区的所有贡献,夏来纳亚每年都很美丽。我们开始招募工作坊、艺术家和供应商了。您想带些东西来夏来纳亚吗?您想申请一个时间段、一块场地吗?请联系info@shalanaya.org
基础设施 Infrastructure
As usual, there is so much to explore! Whilst you move between the dancefloors, the dome, the creative market, the teahouse, the cinema, arts and crafts, workshops, activities and all the greenery of the venue, remember that there is always room for something more- something only you can manifest! Impromptu and spontaneous workshops and discussions are always welcome at this event.
On site you'll also find hot meals, food, and drinks. We strive to keep ticket costs as low as possible to be affordable to all of our community. Because of this, the bar and kitchen are the fundamental way we can pay the rental fee and allow this event to continue. We ask everyone to please refrain from bringing drinks and meals, and help support Shalanaya! Of course you are very welcome to bring and share some snacks with everyone 🙂
Water will be available, bring your own bottle and cups! We really want to step up the collective effort of producing less trash at our festival, please participate and help us make a greener and more eco-responsible event! (See below for more)
和往常一样,有很多东西可以探索!当你们在舞池、穹顶、创意市场、茶馆、电影院,手工艺品、工作坊、活动以及场地内的花草树木间穿行时,请记住,总有空间容纳更多想法,只有你能体现的想法!活动现场欢迎大家的即兴表演、自发的研讨会和讨论。
现场还会提供热餐、食物和饮料。我们努力将门票成本保持在尽可能低的水平,以使我们社区的所有成员都能负担得起。因此,酒吧和厨房是我们得以支付租金并让活动继续进行的基本方式。我们恳请大家不要携带饮料和餐食,帮助和支持Shalanaya!当然,我们非常欢迎您带上一些零食与大家分享:)
现场提供饮用水,带上自己的瓶子和杯子吧!我们真的很想在我们的音乐节上更加努力,以减少垃圾的产生,请参与并帮助我们进行更绿色更环保的活动!(详情请参见下文)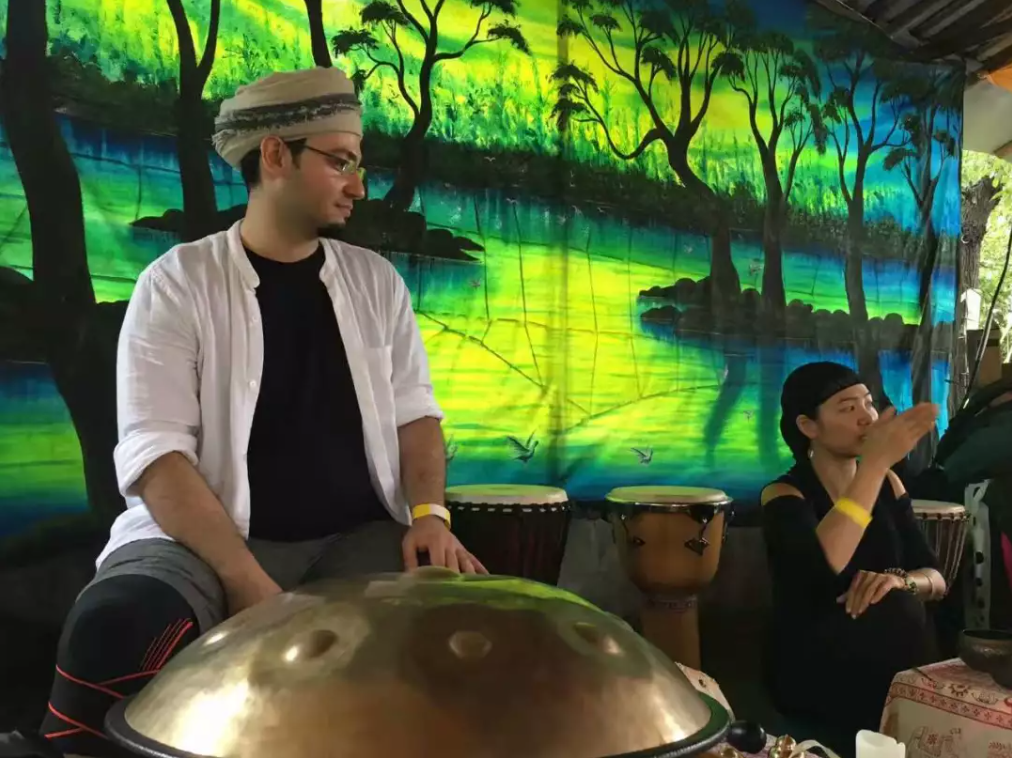 不留痕迹 Leave No Trace 
Shalanaya is a Leave No Trace event in which we expect everyone to take care of their waste footprints and to cherish the environment.
We have been so inspired by other festivals in Europe which are completely Zero Waste, and we want to transition into that direction too. For this to become possible as soon as possible we need the collaboration of everyone. There are trash-bins on site but we need each of you committed to reduce the impact. What to do and how to help:
Recycle in appropriate way
Reduce the packaging and the waste produced while packing
Bring with you cups, bottle and plates to be reused for meals and drinks
We provide water for free. Drink it, don't waste. Avoid plastic water bottles please!
We are currently looking for a supplier of reusable cups for the bar. Please, if you have any connection or link to share we would be grateful for your suggestion. Send us an email at info@shalanaya.org or get in touch on wechat.
Cigarette butts are a nasty waste. Make/bring yourself a old candy box, a portable ashtray, anything useful to keep your butts together and dispose them into the garbage bins. Thanks!
夏来纳亚是一项"不留痕迹"活动,我们希望每个人都能处理好自己的制造的垃圾并爱惜环境。
我们受到了欧洲一些完全零浪费音乐节的启发,我们也希望朝这个方向发展。为了尽快实现这一目标,我们需要每个人的协作。现场有垃圾桶,但是我们每个人都必须致力于减少制造垃圾。怎么做以及如何提供帮助:
以适当的方式回收
减少包装和包装时产生的废物
随身携带自己的杯子、瓶子和盘子等可重复使用的餐具
我们免费提供水。喝光它吧,不要浪费。请避免使用塑料水瓶!
我们目前正在为吧台寻找可重复使用杯子的供应商。如果您愿跟我们分享任何渠道,我们将万分感谢。给我们发送电子邮件至info@shalanaya.org或在微信中与我们联系。
烟头是令人讨厌的。 给自己带一个旧的糖果盒,或者一个便携式烟灰缸,将烟头收集在一起并放入垃圾箱。 谢谢!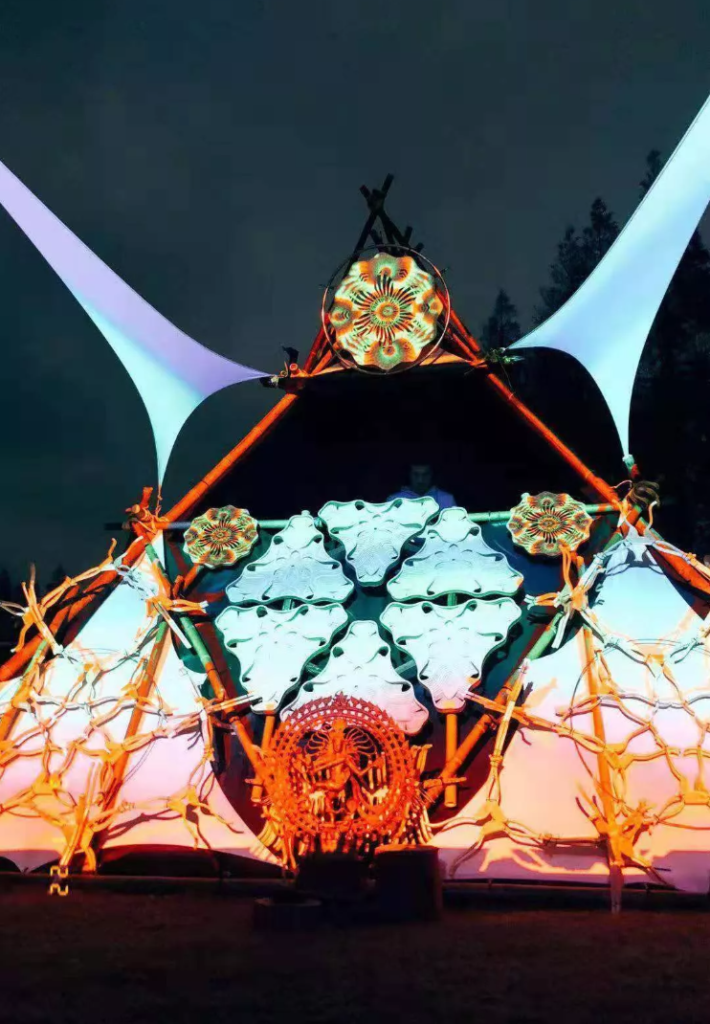 做好准备 Getting Prepared
Shalanaya is a rain or shine event so better get prepared for every possible weather. Don't forget your gear for possible chilly nights and rainy days. Pack warm clothes (layers!) and sleeping bags, rain gear, flashlights, insect repellent, toilet paper, and everything you need to make yourself comfortable whilst dancing and chilling.
Most importantly:
Dont forget your original ID card or passport
A screenshot/printing of your ticket
Cups and plates to be reused
The best of your good vibes!
夏来纳亚可能是晴天,也可能被大雨光临,因此最好准备好应对各种天气。不要忘记准备好应对寒夜和雨天的装备。打包上保暖的衣服(厚的!)和睡袋、雨具、手电筒、驱虫剂、卫生纸,以及所有能让您在跳舞和放松时使自己感到舒适的物品。
最重要的是:
不要忘记您的身份证或护照原件
您的票的屏幕截图/打印版
可重复使用的杯子和盘子
您最好的气氛!
Pack Warm and Rainproof Clothing/Equipment
带上保暖和防雨的衣物/设备
The location is in the countryside and nights can get very chilly! This is a 3 day outdoor event, be mindful and pack for the possibility of very cold temperatures, which are always possible. Also, we may get lucky so pack for potentially hot days and always be ready for rain (better safe than wet)!
音乐节的位置在乡下,夜晚会变得很冷! 这是一个为期3天的户外活动,请注意始终可能发生的极低温度。 另外,我们可能会很幸运,所以请也带上热天气的行装,并随时准备面对下雨!
There is enough lighting in the venue but a headlamp and some lights for your tent are always useful to help you find the way to sleep easier. (You may not want to end up in the wrong tent at the end of the night – or maybe you do!)
场地中有足够的照明设备,但头灯和帐篷照明通常对帮助您找到更轻松的睡眠方式很有用。 (您可能不想在深夜结束时进入错误的帐篷中-哈哈也许您愿意!)
The venue includes camping grounds, washing facilities, showers, a restaurant and charging points. Here is a list of the essentials all campers should have:
音乐节场地包含露营区域、洗漱淋浴设施、吧台&餐厅、充电区。下面为您列出了一些必备物品清单
保暖衣物(夜晚会比较凉爽)warm clothes (nights might be chilly)
舒适的鞋子 comfortable shoes
牙刷、牙膏 toothbrush and toothpaste
毛巾 towel
雨具(伞、雨衣、雨鞋等)rain gear (you never know)
充电器 phone charger
防蚊液 – 不需要! 🙂 mosquito repellent – no need this year woohoo no mosquitoes here! 🙂
手电筒 flashlight
睡袋, 睡垫/防潮垫 (租帐篷的话)sleeping bag, sleeping mat (if you're renting a tent)
卫生纸 toilet paper
环保水杯和餐盘(不提倡一次性的) cup and plate (leave no trace!)
门票的截图 a screenshot of your ticket
护照或身份证(原件、复印件、照片均可)passport
现金(支持支付宝、微信)cash (we also accept Alipay and Wechat pay)
请勿携带 Don't Bring
酒水饮料(吧台会提供合理价位的酒水,请支持我们的付出)
liquor and drinks (we have a bar on site with friendly prices, please support us)
外带食物(我们的餐厅供应家庭风味的可口美食)
food (we have a restaurant cooking homely food on site)
武器及一切违禁物品
weapons or illegal substances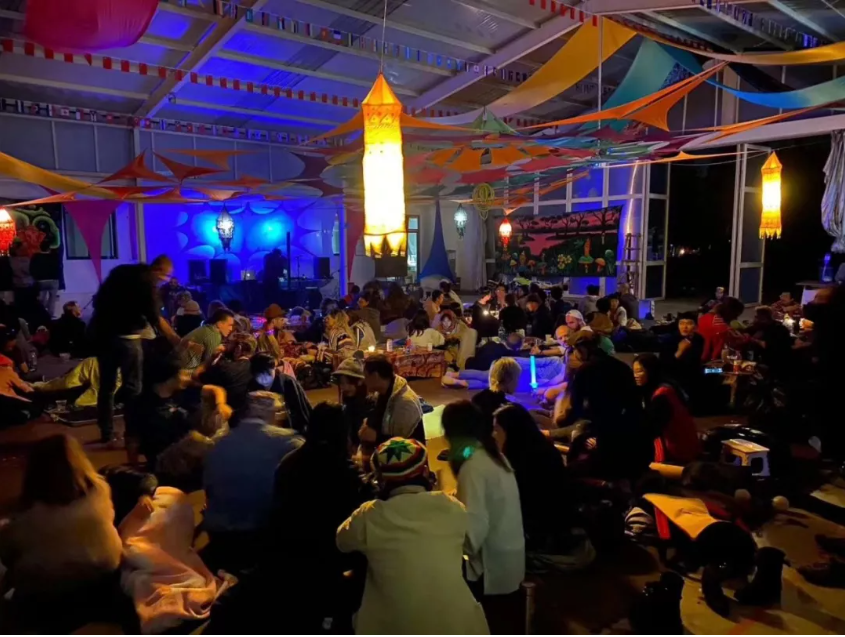 如何到达 Ways of Arrival
We will be hosted again from the Orange Farm in Changxing Island. We love them and they love us. They have been very excited and supportive throughout the process of overcoming challenges and limitations to bring this event to you.
The venue is surrounded by water, grassy fields and trees. It is detached and isolated, yet easily accessible from downtown Shanghai. We love it because it is comfortable, very relaxed, and offers us a very beautiful playground for our stages and activities.
The venue is part of Shanghai's municipal area, thus it's easily reachable by either public transport or by taxi. And all while you're not leaving the province! 
长兴岛的前小桔创意农场将再次接待我们。我们相处得就像一家人一样。在克服挑战和局限的过程中他们一直非常支持我们,盛会才得以诞生。
场地被水、草田和树木所环绕,绝世而独立,却易达。我们之所以喜欢它,是因为它舒适、放松,并为我们的舞台和活动提供了一个漂亮的游乐场。
该场地是上海市辖区的一部分,因此可以通过公共交通工具或出租车轻松抵达。不用出上海市!
Venue Address : 场地地址:
Chongming District, Changxing Island, Fènghuáng gōnglù 1599 (Qian Xiaoju Creative Farm)
上海市崇明县长兴岛凤凰公路1599号 (前小桔创意农场)
Public Transport 公共交通
1. Take metro line 2 to Shanghai Technology Museum (上海科技馆站), exit 6
2. Take public bus 申崇四线 (Shēn chóng sì xiàn), , get down at 长兴岛枢纽站 ( zhǎngxìng dǎo shūniǔ zhàn)
3. Walk (20minutes) or grab a taxi to the venue.

乘坐2号线到上海科技馆站, 6号出口
乘公交申崇四线, 在长兴岛枢纽站下
走路约20分钟,或者打车去场地。

Public Transport + Taxi 公共交通+ 出租车
1. Take metro to end of Line 9 Cao Lu – 曹路
2. Take taxi to the venue (60RMB taxi +20RMB bridge fare)

1.乘地铁到9号线到曹路站下
2.乘坐出租车到会场(出租车60元+过桥费20元)

Taxi: 出租车:
Better to go green, but if you need to take a taxi, a ride from Shanghai downtown to the venue costs between 150-170RMB (+20RMB bridge fare). Share it!
最好绿色出行,但如果您需要打车,从上海市区到现场的费用在150-170元人民币之前(+20元过桥费)。找个伴吧!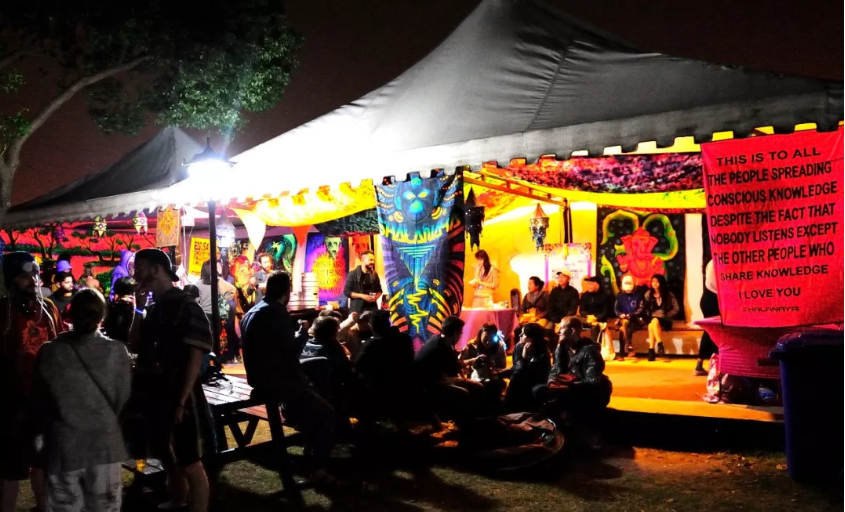 Words cannot express how excited we are to share in this beautiful weekend together. See you in a few weeks to look up at the full moon together and connect deeply to the universe and ourselves. That's really all we need.
Much love, the Shalanaya team 🌕🍃🌱✊🏼💛 ✨
言语无法表达我们将分享那个美丽周末的兴奋之情。几周之后见吧,一起仰望满月,与宇宙和我们自己紧密相连。这就是我们真正需要的。
无限的爱,夏来纳亚团队