WE ARE BACK!
It took us a while and lots of efforts this year, but we are glad to finally announce all the details for the seventh edition of Shalanaya festival!
Welcome new and old friends to our adventure of music, art, outdoor, and good vibes all around.
In the autumn days of November 22nd to 24th, we will gather once more to celebrate life, nature and community


第七届夏来纳亚终于回归了,我们欢迎大家加入这场音乐、艺术、户外以及美妙氛围的冒险。11月22-24日的期间,我们在此聚到一起一同庆祝生命、大自然与聚落文化。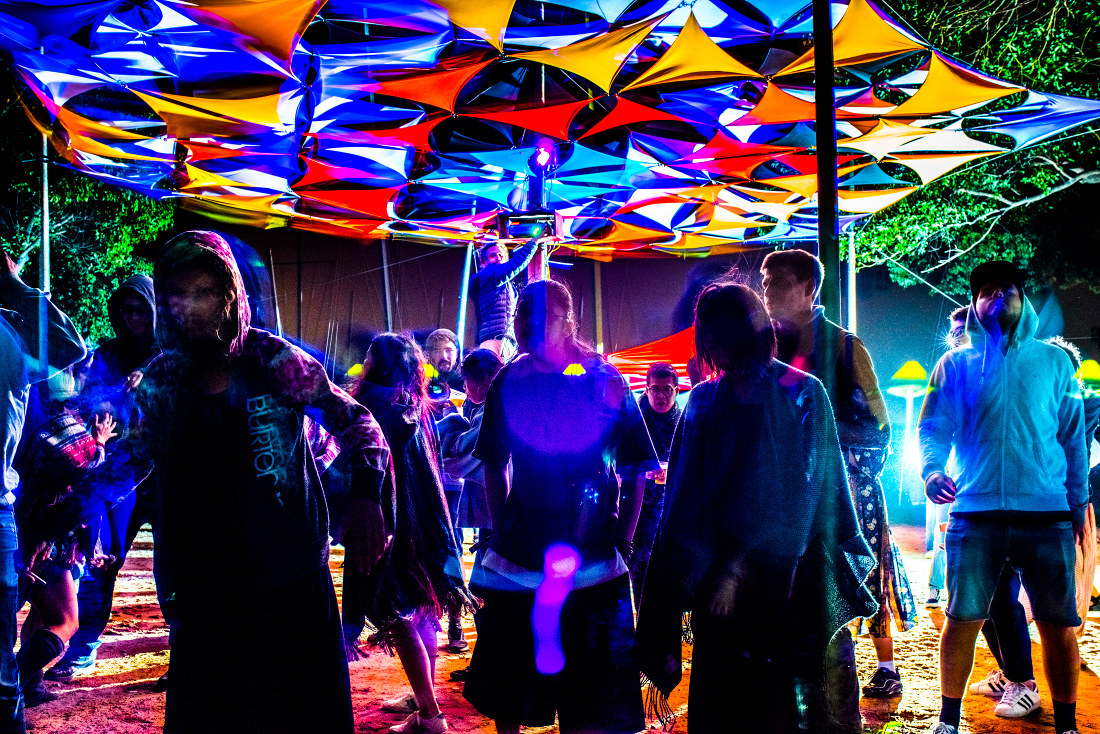 Venue
For its seventh edition, Shalanaya has a new home, a beautiful piece of land in Changxing Island (长兴岛). The venue is surrounded by water, grassy fields and trees, is detached and isolated, yet easily accessible from downtown Shanghai. We love it because it is comfortable and very relaxing, and it offers us a beautiful playground for our stages and activities.

第七届夏来纳亚将回到我们新的一家:郊野公园内,这是我们挚爱的地方,充满了草地以及绿荫。
What to Expect
Shalanaya brings both local and international artists line-up, performances, and shows on three stages: Main, Chillout, and Fire stage.

The Main Stage will blast your ears with psytrance, techno and alternative electronic music.
This is the dancefloor where your body can liberate, restore, and energize. We took the difficult – but we believe wise – decision to pause the music on the Main stage at night: We are tired of spending our evenings by dealing with noise complaints, and we are sure you are too.

Main stage will run full power from 9am and will be closed at 8pm, and we expect the concentrated enjoyment energy to be stronger than ever.

Chill Out stage will be curated and running 24hours, bringing you ambient, psybient, tribal and world music: expect live shows, relaxing visuals, jam sessions, drum circles. Chill out and Fire Stage will be the playground for workshops, art performances, live shows, fire and flow arts, which will be happening both day and night time.

And whilst you move between the dancefloors, the dome, the creative market, the teahouse, the cinema, and all the greenery of the venue will be there for you too.


夏来纳亚将在Psytrance和Techno的主舞台为你们带来本地与国际化的艺术家阵容,并且在Chill-out舞台带来ambient, 部落与世界音乐。还有工作坊,流动艺术,现场乐队演出,火舞表演,户外的艺术装置、创意集市,鼓阵以及天幕穹顶….从11月22日的下午直到24号的中午~

About Us
Shalanaya is a non-profit event completely run thanks to the generous love and efforts of volunteers.

The experience of a community, a tribe, a family, or whatever you wanna call it, is the most important reason why every year we do all of this.

Thanks to everyone who makes the festival possible.

If you are interested in volunteering or helping out with any tasks (building/deco/media/bar/kitchen is what we need the most), please reach out asap at volunteers@shalanaya.org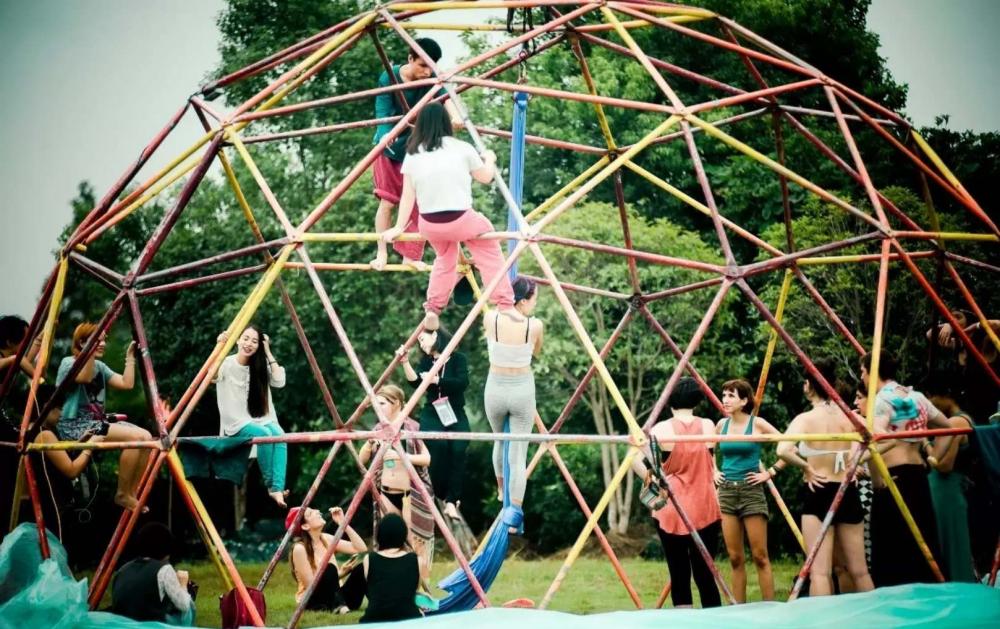 Festival Hours
Shalanaya will open on November 22nd at 4pm until 4pm on November 24th. Gate will be closed from midnight to 8am, so entering the festival is not possible in these hours.
Please plan your arrival accordingly.


11月22日4:00PM 音乐节的大门将为你开启,之后每天都会从早8点运行至晚上12点。

Infrastructure
The venue includes camping grounds (access is included in ticket price), toilets and one indoor shower.
We will run a bar as usual and serve food. As the income from the bar and restaurant is enabling us to pay the rental fee, the artists, and all other costs, we ask everyone to refrain from bringing drinks and meals, although of course you are very welcome to share your snack with everyone 🙂
Free water refill will be available, bring your own bottle and cups! We really want to step up the collective effort of producing less trash at our festival, please participate!

场地包括了露营地,洗漱设施,吧台提供酒水以及美食,同时我们也提供租赁数量有限的露营器材。

To book a tent, send an email to accommodation@shalanaya.org. Tents for rent are limited, first come first served.


At the gate
Please have a screenshot of your ticket or a printed version of it.
As part of the regulations in the venue, participants must sign a disclaimer before entering the site.
Please have your ID or passport in original to show when signing the disclaimer. Thank you for your understanding.
Children 12 years and under can attend Shalanaya for free.
Any participants under the age of 18 must be accompanied by an adult.

The bracelet you will receive upon entering should be worn throughout the whole festival. It is our indication and your proof for legally entering festival grounds. People with no bracelet will be asked to leave.

请保存入场门票的截图,以便进行验证; 为保障场地的管理,您需要签署一份入场协议; 届时需要您出示您的护照/身份证的原件(或复印件、电子档)以便登记。 十分感谢您的理解!

验证门票后将会给你音乐节的入场手环,请务必在音乐节期间佩戴;这是作为入场许可的唯一标志,无法提供手环者将被要求离场。

Leave No Trace
Shalanaya is a Leave No Trace event in which we expect everyone to take care of their waste footprints and to cherish the environment.

We have been inspired by other festivals in Europe which are completely Zero Waste, and we want to transition into that direction too. For this to become possible as soon as possible we need the collaboration of everyone.
There are trashbins on site but we need each of you committed to reduce the impact.

What to do and how to help:
1) Bring with you cup, bottle, plate and cuttlery to be reused for meals and drinks. We provide water for free. Drink it, don't waste it. Avoid plastic water bottles please!
2) Avoid buying products in excessive single-use plastic packaging
3) Separate and recycle trash
4) Finish your meals, share with others what you can not eat

We are currently looking for a supplier of re-usable cups for the bar. Please, if you have any connection or link to share we would be grateful of your suggestion. Send us an email at info@shalanaya.org or get in touch on wechat.
Getting Prepared
Shalanaya is a rain or shine event, so better get prepared for any weather. Don't forget your gear for chilly night and rainy days. Pack warm clothes (layers!) and sleeping bag, raincoat, flashlight, insect repellent, toilet paper, and everything you need to make yourself comfortable whilst dancing and chilling.


Most importantly:


– Dont forget your original ID card or passport
– A screenshot/printing of your ticket
– cup, plate and cuttlery to be reused
– The best of your good vibes!


这是一个志愿者运营的活动。 出发前往一场为期3天的户外音乐节之前,充分的准备工作将会让你的旅程更加舒适。 必备物品?如何到达?有何期待?…

必备品
音乐节场地包含露营区域、洗漱淋浴设施、吧台&餐厅、充电区…
下面为你列出了一些必备物品清单:
保暖衣物(夜晚会比较凉爽) 舒适的鞋子 牙刷、牙膏 毛巾 雨具(伞、雨衣、雨鞋等) 充电器 防蚊液 手电筒 篷及睡袋(如需租赁露营设备,文章下方有更多信息) 睡垫/防潮垫 卫生纸 环保水杯和餐盘(不提倡一次性的) 门票的截图 护照或身份证(原件、复印件、照片均可) 现金(支持支付宝、微信)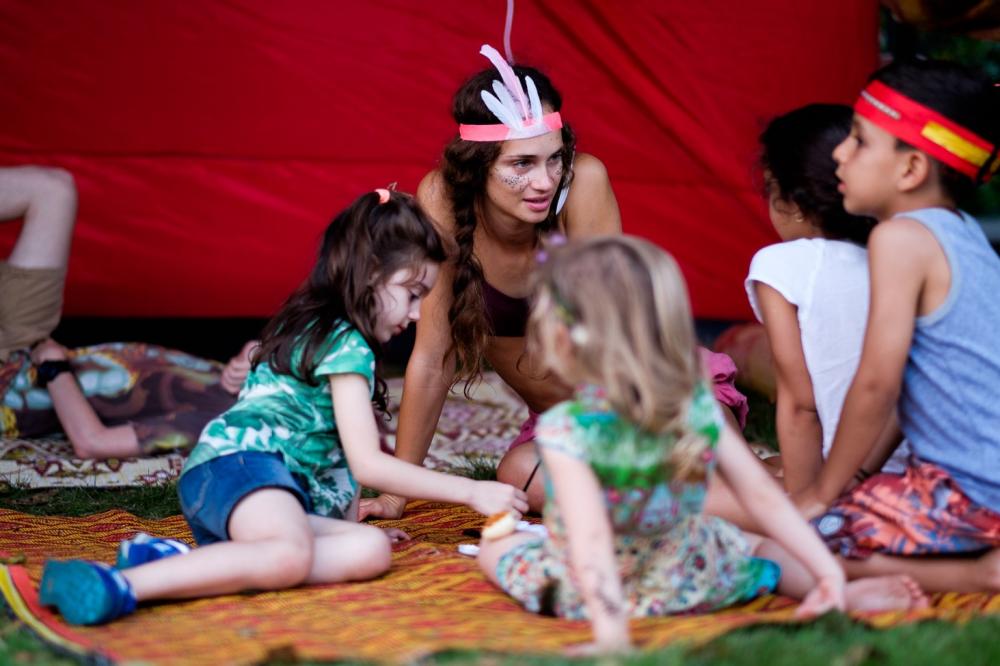 Accomodation
Camping grounds are free for anyone to use.

Don't have camping gear?

We got you covered with on-site tent rental (sleeping bags and mats available too). Reservation in advance is mandatory, number of available tents is limited, and rental without prior reservation is not possible. To reserve your camping gear, write us an e-mail to "accommodation@shalanaya.org", including your phone number and WeChat ID (if you have WeChat).


The venue has some dormitory rooms with shower and toilets available on-site.
Please understand the quantity is limited and camping is always our recommended choice. Also we don't book room but only beds, so it is a shared accommodation (hostel dorm style).

For tent and dorm booking please check : http://koolbeings.mikecrm.com/O7cv6AO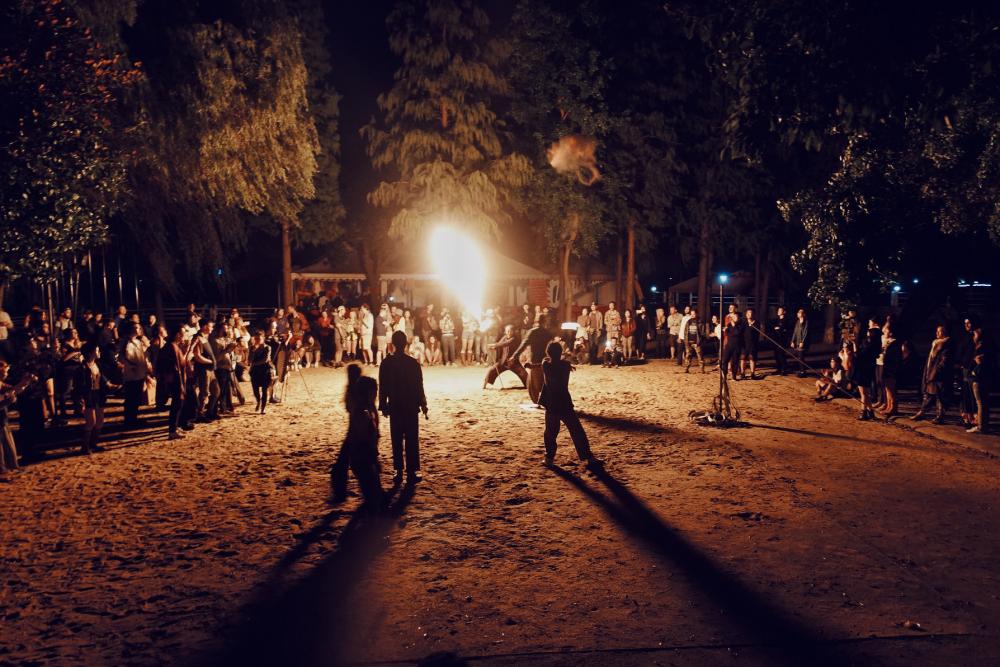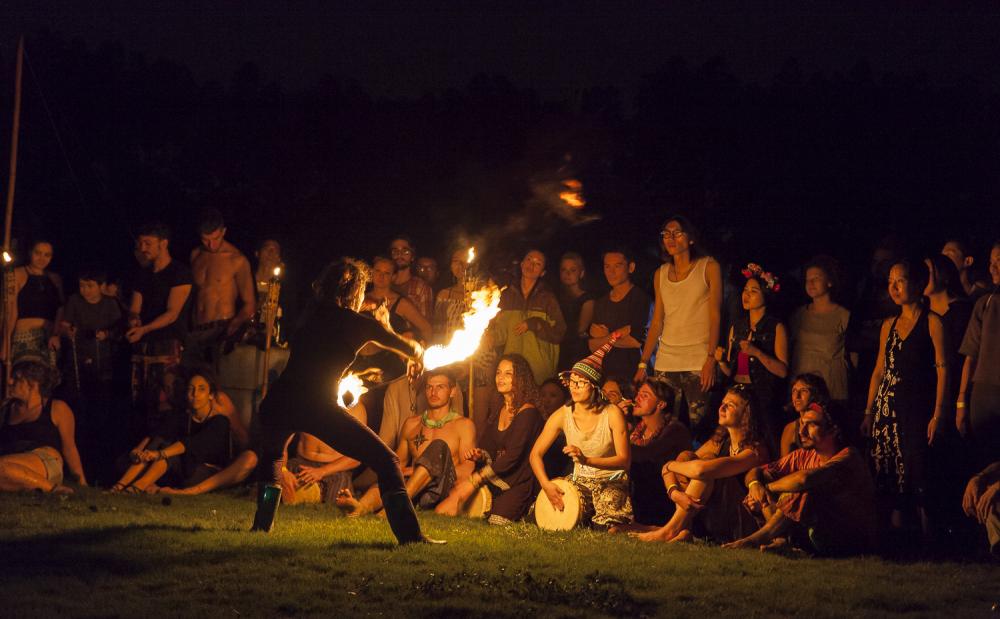 Transportation
The venue is part of Shanghai's municipal area, thus it's easily reachable by either public transport or by taxi.

Venue Address :
上海市崇明县长兴岛凤凰公路1599号 (前小桔创意农场)
Chongming District, Changxing Island, Fènghuáng gōnglù 1599 (old Xiaoju Creative Farm)


Public Transport
1. Take metro line 2 to Shanghai Technology Museum (上海科技馆站), exit 6
2. Take public bus 申崇四线 (Shēn chóng sì xiàn), , get down at 长兴岛枢纽站 ( zhǎngxìng dǎo shūniǔ zhàn)
3. Walk (20minutes) or grab a taxi to the venue.

Public Transport + Taxi
1. Take metro to end of Line 9 Cao Lu – 曹路
2. Take taxi to the venue (60RMB taxi +20RMB bridge fare)

Taxi:
Didi/Uber from Shanghai downtown to the venue costs between 150-170RMB (+20RMB bridge fare)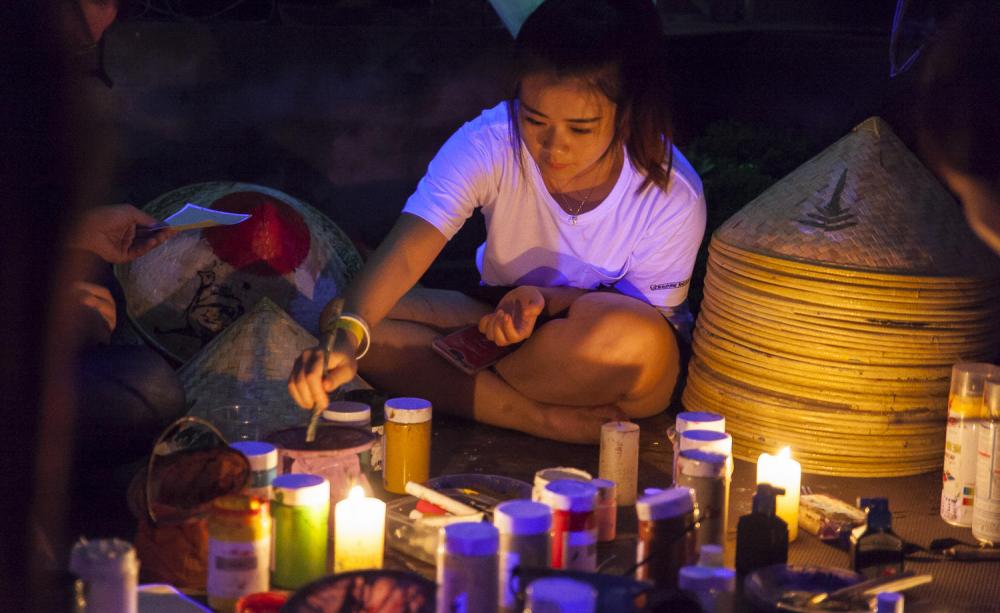 Ticket Types
[!SOLD OUT!] Super Early Bird – 300 yuan
Get your tickets early, support Shalanaya and save! Available only for 2 days until Friday October 18th midnight: show us your love!

[!SOLD OUT!] 3-Days Early Bird Pass – 350 yuan
Complete Shalanaya experience Enter from November 22nd (Friday) 12:00 pm + access to camping site. Available until Friday November 1st midnight

3-days Pre-Sale – 400 yuan
Available online until gates open on Friday 22nd November noon

3-days Pass – 450 yuan
Available at the gate and online from November 22nd noon

Single Day Pass Pre-Sale – 250 yuan
Available online until gates open on Friday 22nd November noon Entrance allowed from 9am Saturday November 23rd

Single Day Pass – 300 yuan
Available at the gate Entrance allowed from 9am Saturday November 23rd

—-
Get in touch if you want to volunteer and we will redirect to a specific ticket link
Get tickets on: https://koolbeings.mikecrm.com/vqTuUEa